TrustSis, leader in Latin America in SAP services in Security, GRC and IdM for companies, is pleased to announce the renewal of the SAP Gold and SAP REx (Recognized Expertise) certify in GRC. This renewal confirms TrustSis' ongoing commitment to providing high quality, secure and efficient solutions to its customers. The renewed badges attest to the company's expertise in providing high-quality SAP services and solutions, and validate its position as a leading SAP partner.
We are now also present in Europe, expanding our operations and taking our expertise to new markets, meeting the global demands of our customers.
What are the SAP Gold and SAP REx certify in GRC?
The SAP Gold and SAP REx certify are distinctions awarded by SAP itself to partners who demonstrate a high level of competence and excellence in providing SAP solutions in GRC. GRC refers to Governance, Risk and Compliance, and is a set of practices that help companies achieve their operational objectives by managing risk and ensuring compliance with internal and external regulations and policies.
Renewal of stamps:
The achievement and renewal of the SAP Gold and SAP REx certify are the result of a rigorous evaluation process, in which TrustSis proved its technical competence and ability to offer innovative solutions that meet the highest SAP standards. These distinctions set TrustSis apart from a select group of partners that can provide specialized expertise in GRC solutions, ensuring that its clients can face the complex challenges of today's business scenario with security and reliability.
The renewal of the certify confirms the quality services provided by us, and the seals are issued by SAP based on the qualification made by customers (SAP questionnaire) of the services and projects carried out by Trustsis. It is an honor to receive this recognition and certification, which encourages us to continue offering the best to our customers.
We thank our customers and partners for confirming their trust in TrustSis and for significantly contributing to the renewal of the Gold and REX seals. This partnership is essential for us to reach this important milestone and strengthens our commitment to exceed expectations and offer excellent solutions in GRC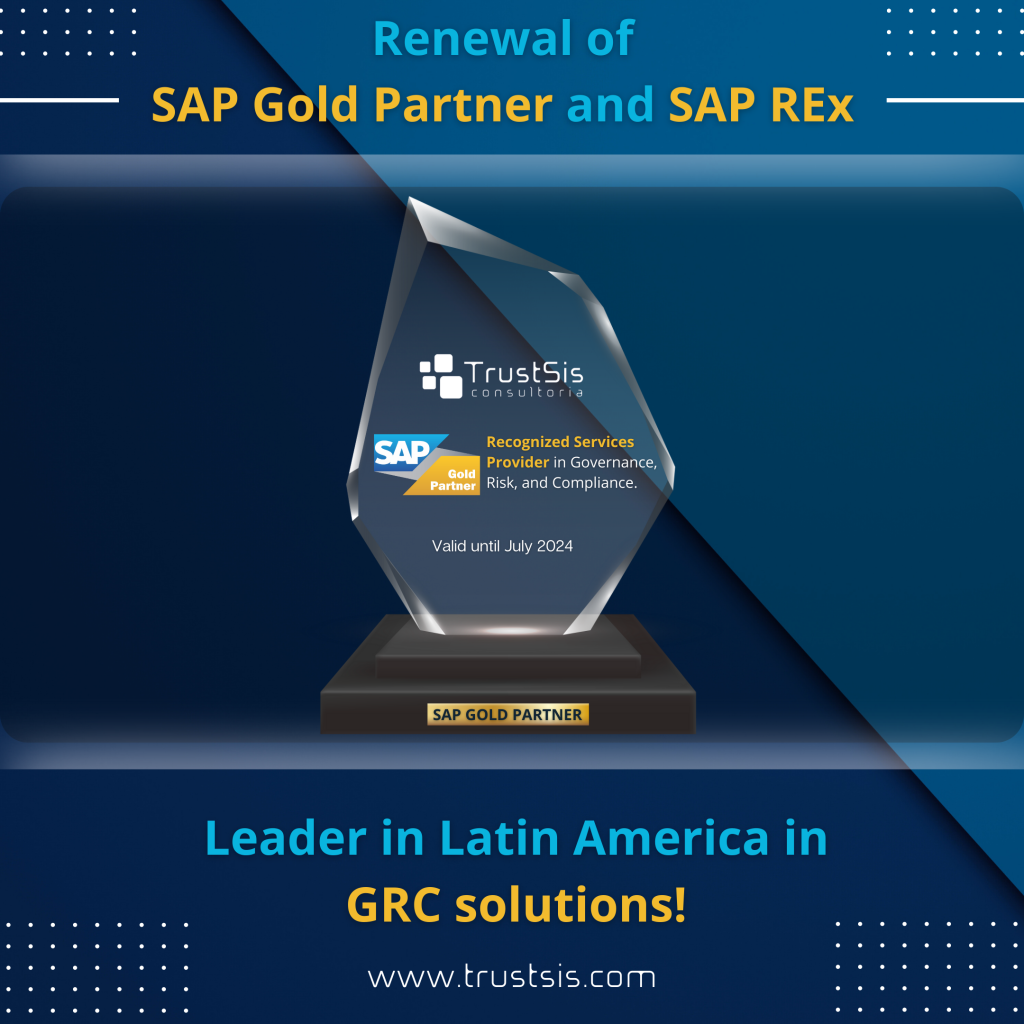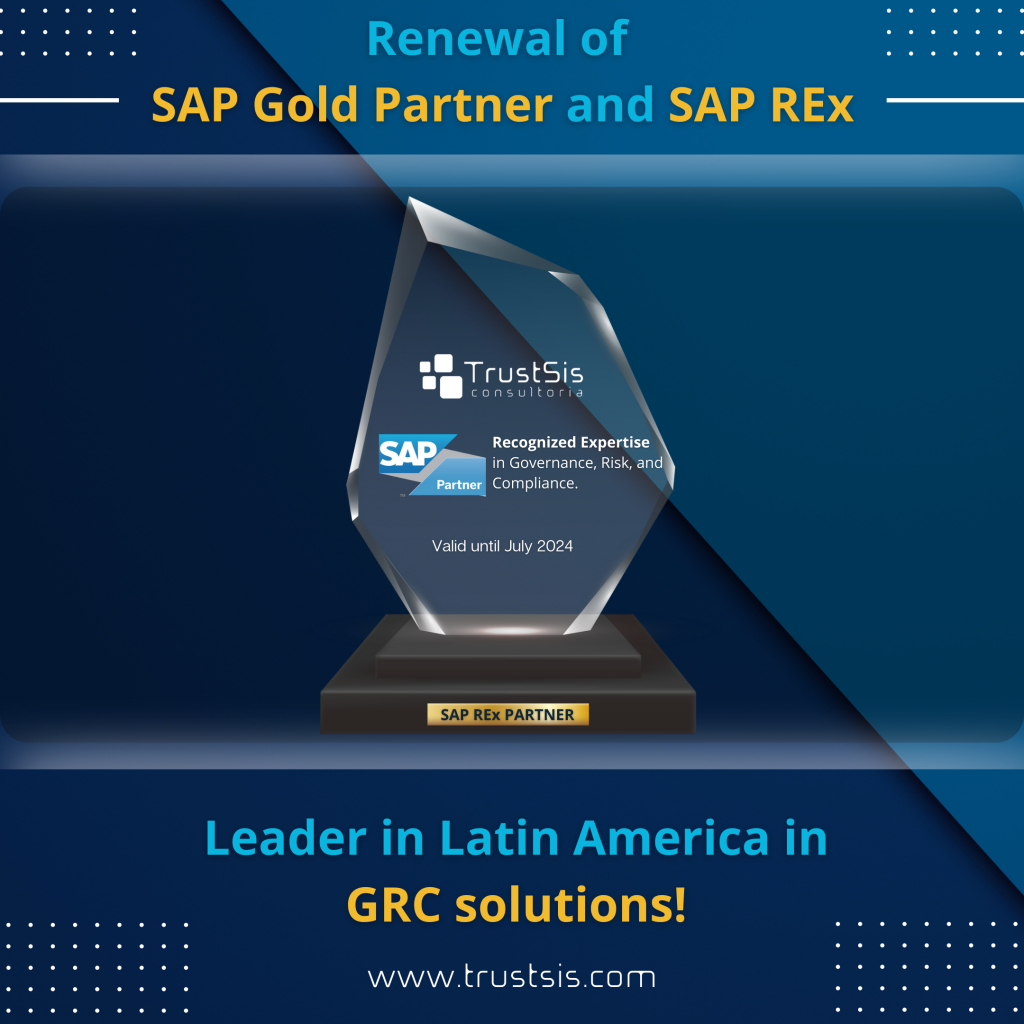 Benefits for customers:
The renewal of the SAP Gold and SAP REx certify in GRC until July 2024 brings numerous benefits to TrustSis customers. By opting for a partner recognized and certified by SAP, companies are assured that they are receiving top-notch services and solutions, in line with the best practices in the market. TrustSis' experience in GRC allows clients to optimize their processes, reduce risks, strengthen their operations and comply with current rules and regulations.
Learn more at: https://www.sap.com/partners/partner-program.html
Conclusion:
By choosing TrustSis, companies are sure to have a reliable partner that will help them overcome the challenges of today's corporate world.
Get in touch with us and learn about the best solutions in GRC!
---