As an organization advances in the development and maturity of its Governance, Risk Management, Internal Audit, Security and Compliance practices, the need for specialized partnerships on the subject becomes more frequent.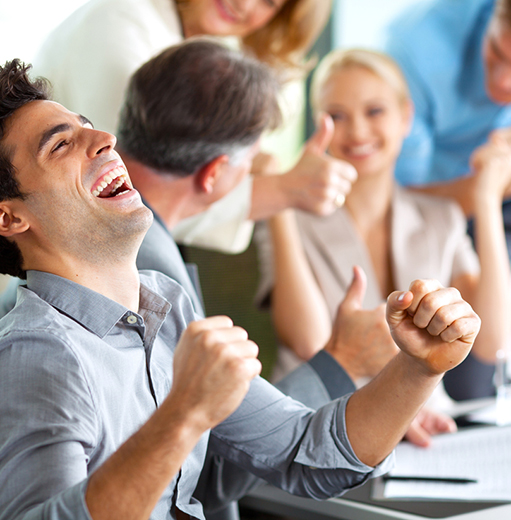 General description
Faced with the growing pressure of interests from shareholders (shareholders) and stakeholders (interested public, including government), we are increasingly faced with the emergence of new regulations and norms, influencing organizational behaviors. Compliance and adoption of practices (eg ISO standards, COSO practices, SOX, GDPR, IdM, Access Management, Internal Controls, Risk Management, Audit and other internal corporate procedures and processes) require organizations to optimize processes and GRC resilience.
As a result, companies need to identify solutions and correctly define their technology platform for governance, risk and compliance (GRC) to support a structure that offers efficiency in this process. The success of your GRC program requires proper steps and procedures.
TrustSis' expert GRC consultancy helps you carry out an initial assessment of the tools and technologies you need and then help you implement them. We help you architect, define, deploy, coordinate and support GRC activities across your organization. Check out!!
WE HAVE OWN METHODS AND PRACTICES FOR SAP SECURITY AND GRC PROJECTS
The project planning will be elaborated and dimensioned based on the scope of the service using management and governance practices based on the SAP Activate methodology and practices / accelerators / TrustSis JumpStart method, which are continuously improved by our specialized structure of PMOs.

The Jumpstart method is based on accelerators (configuration history, documentation, own procedures or from projects, rollouts, etc.) and has proven to be adherent to 90% of implementations.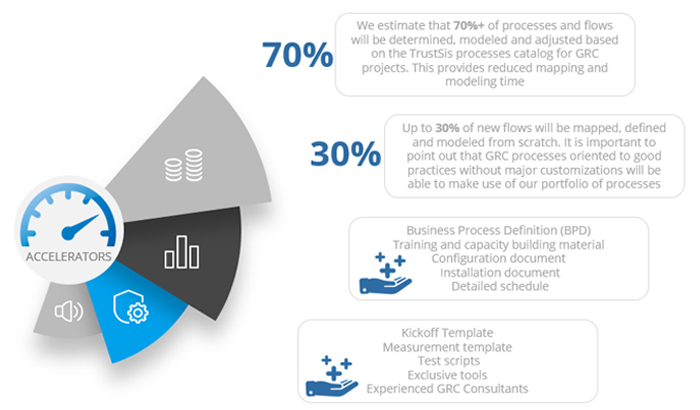 TrustSis GMO – Organizational Change Management practices that will be used in the project to ensure results in accordance with the established objectives and goals.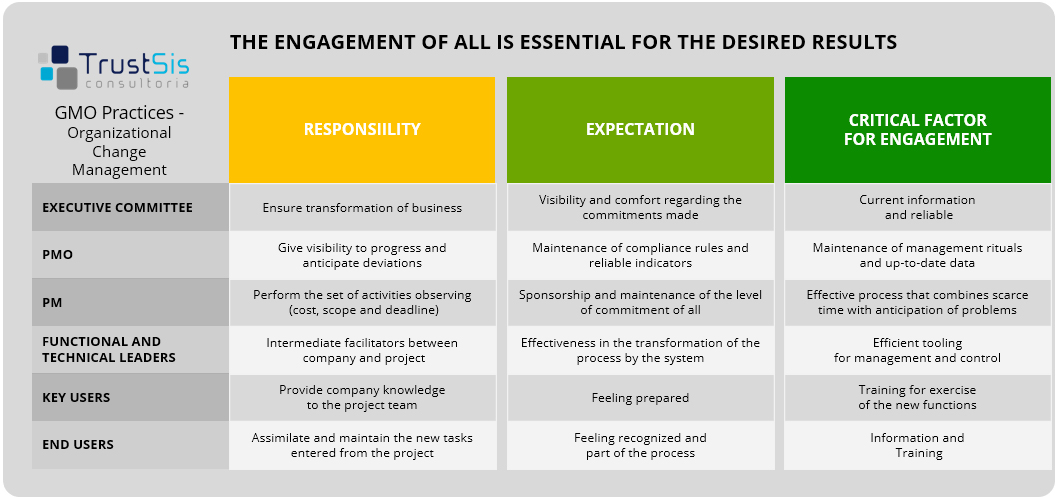 Map of the main SAP GRC solutions and their respective processes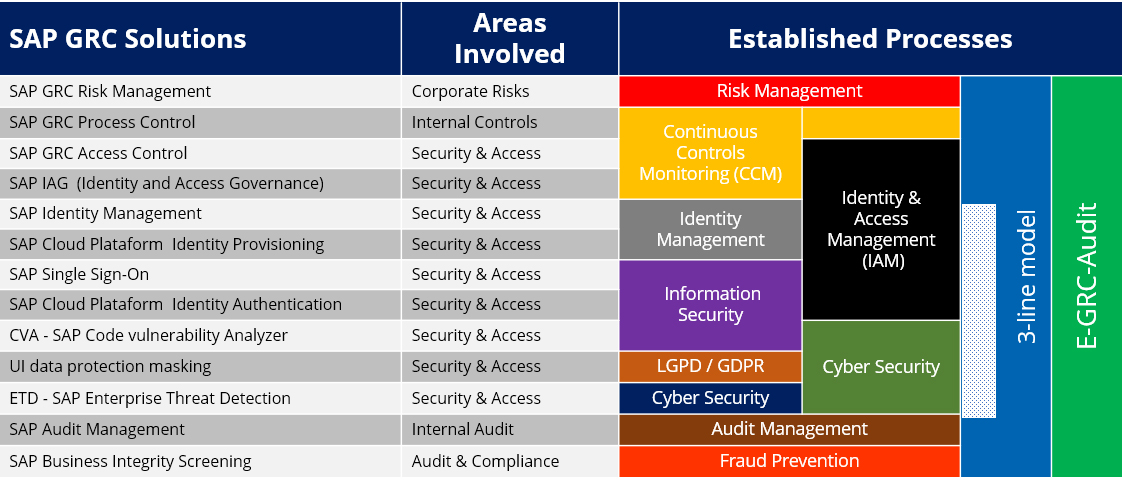 Process and Platform Domain
Faced with constant innovations in practices and systemic solutions, you don't have to worry. We are specialized and prepared to recommend the best processes and platform to address your requirements and challenges.
Implementation of the right measure
All processes are modeled observing GRC requirements and safety practices, internal policies, regulations, etc. We carry out the configurations of the adopted solution seeking to improve the user experience and reduce the operational cost of the process.
Support and Sustention
We offer specialized AMS support services for operating and sustaining the established process. We have a team trained in the process and solution, and differentiated methods and practices for service and continuous compliance assurance. COMPLIANCE OPERATOR support. A TrustSis exclusive!
Let's make your project happen?