We improve your Risk Management, Controls and Audit processes with Robotic Process Automation (RPA) of tasks and reduction of human intervention, ensuring greater efficiency and effectiveness in results.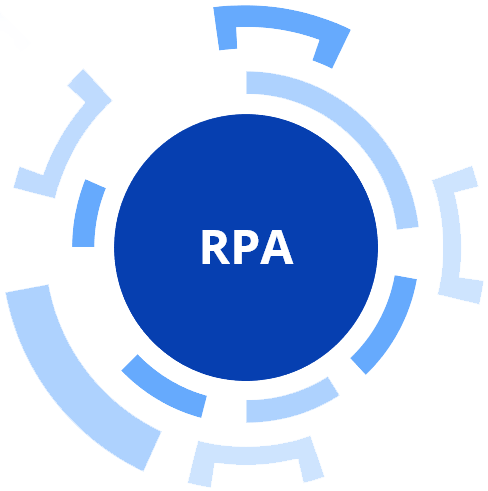 General description
RPA is not a physical "robot", but rather customizable software that connects with the organization's existing IT infrastructure, obtaining data, processing business rules, and generating compliance results and reports. The "robot" is configured to execute and complete all steps of the process performed without automation, following business rules, and using the same systems in use by people in the organization. RPA has the most significant impact on the manual work processes of large volumes that are repetitive and recurrent and often generate high rates of human error.
Main robotization approaches for GRC:
Evaluate the operational effectiveness of a control (transactional data, configuration, master data and log records);
Performing periodic control self-assessments, acting as Control Owner (1st line of defense);
Conducting periodic assessments and management tests of the effectiveness of controls, acting as Tester (2nd line of defense);
Conducting periodic assessments and independent testing of the effectiveness of controls, acting as an Internal Audit Tester (3rd line of defense).
HOW CAN RPA HELP YOUR COMPANY?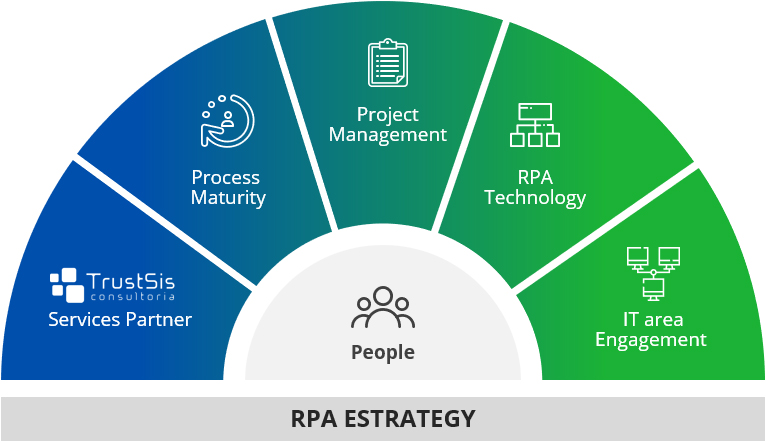 To establish an RPA strategy that delivers satisfactory results for your organization, you need a business partner with knowledge of RPA concepts, practices in the automation process, and proven experience in automation projects.
FOCUS
Determine which candidate processes for automation:
Repetitive and manual tasks;
Error-prone tasks;
High operational cost tasks.
PRODUCTIVITY
Identify the business processes that can provide greater team productivity when automated.
COSTS
The reduction in operating costs and increased assertiveness in the execution of tasks will justify the initial investment in automation.
How we help our customers
Process and platform domain
Faced with constant innovations in practices and systemic solutions, you don't have to worry. We are specialized and prepared to recommend the best processes and platform to address your requirements and challenges
Implementation of the right measure
All processes are modeled observing GRC requirements and safety practices, internal policies, regulations etc. We carry out the configurations of the adopted solution  seeking to improve the user experience  and reduce the operational cost of the process.
Support and Sustention
We offer specialized AMS support services for operating and sustaining the established process. We have a team trained in the process and solution, and differentiated methods and practices for service and continuous compliance assurance. COMPLIANCE OPERATOR support. A TrustSis exclusive!
Let's make your project happen?